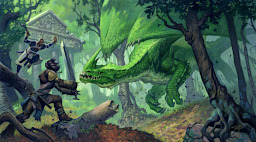 Source
This story is a sequel to Equestria & the Heroes of Ether: Titan Landing
---
Magic. Ether. What-ch-ma-call-it. It has many names yet in each world, even in worlds where magic doesn't exist, there is always a Titan of Ether. And each of these Titans had their own heroes to save their world if it was needed to be saved. However, Equestria which had no Titan of Ether was in danger from a very real and dangerous threat, the Earth's Titan of Ether could not stand by and watch a world so close to his own be destroyed. So choosing a few heroes and imbuing them with powers, gear and magic similar to a Pen & Paper RPG, he sent them out to save Equestria.
Terry was the first of these Heroes to be sent out. More was soon to follow. Can Terry unite these heroes, both from Earth and Equestria to combat this threat? Well if you want to know, turn the page and read on.
For this is their story.
This Story contains mild Gore, Lots of swearing and is a crossover. You have been warned.
The Story was originally New Life for an Old Golem which had gone may revisions and re-imaginations. This one was the one I stuck with and started to write on. This story is taking over the New Life for an Old Golem.
The story is based on the idea that since Equestria is a land of magic and myth. Thus raiding the Pathfinder Bestiary Books and Races books would provide the nice setting for the stories.
And yes. Before you all point it out, there is a bit of Ultima in it.
Credit to Holy for helping me edit and shape the story even though now he is not the editor anymore. Still some props to you mate!
Thank you all for reading it. Even if you don't like the new direction for it.
Chapters (9)