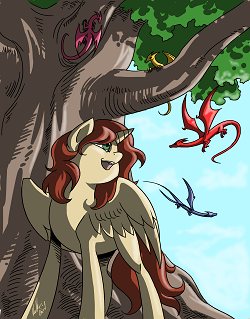 This story is a sequel to Project: Sunflower
---
After the events of Project: Sunflower, Erin Olsen has returned to Ponyville, happy to pursue her studies in magic. After everything that happened the year before, she's looking forward to spending her days studying and having fun with her friends.
Meanwhile, on the newly discovered world of Harmony, humans and ponies work together to study this strange new world. However, their arrival causes something ancient to begin stirring. Something that may end up changing everything.
Erin will need all of her courage, all of her cleverness and, of course, all of her friends to see herself through what happens next.
Cover art by Valkyrie-Girl
Editing provided by:
Brilliant Point, Coandco, Ekevoo, Ludicrous Lycan, Merlos the Mad and Razalon the Lizardman.
Chapters (22)