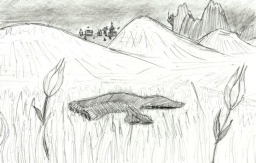 What is memory? Why do the things that matter most sometimes seem to slip away, while that which haunts and breaks us down might never leave our minds?
Her name was Lyra Heartstrings, but no one will remember her.
A short, unofficial, comedic sequel to shortskirtsandexplosions' Background Pony, dreamed up by Ponky and another guy in Italy.
Chapters (1)