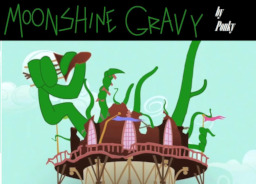 This story is a sequel to Wrong Equestria, Ya Freakin' Genie
---
I accidentally bought a genie who offered me three wishes. Obviously I wished to go to Equestria... but I forgot how tricky genies are. Then this mess happened.
I made it home alive, somehow, and I still have two more wishes. So let's try this again with a bit more specificity, eh? There's no way the genie can screw me over this time...
Guest Writer: shortskirtsandexplosions
It is highly recommended that you read the original first, although this should be plenty funny without it.
Chapters (4)