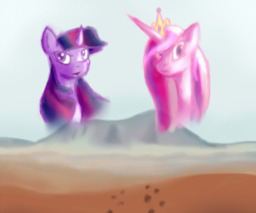 A flip of a coin. A twist of fate.
Twilight Sparkle, younger sister of Princess Celestia's personal student, Shining Armor, grew up listening to her brother's bygone dreams of joining the elite of the elite: The Royal Guard.
Now, fresh out of the Academy, this young mare is ready to prove herself equal to the deeds of the great soldiers she read about as a filly. Too bad the princess she ends up protecting isn't Celestia.
Chapters (7)