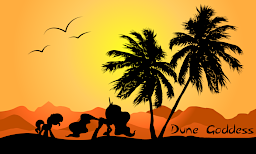 Source
Princess Celestia is a proud mentor to an extraordinary filly.
That very filly has read all there was in the vast libraries of Canterlot, and is bored to death during lectures at the School for the Gifted Unicorns where she attends. She's also destined to bear the Element of Magic, and one day, perhaps, even take Celestia's place on the throne. She may have some rough edges, true, but Celestia is going to teach her the magic of friendship and the values that are important in life.
If only Sunset Shimmer could stop sabotaging her efforts wherever they go.
---
Reviewed by Corejo and Csquared08 here! Also by PresentPerfect here! Check out Tales of the Sun to get this story in print!
Chapters (5)