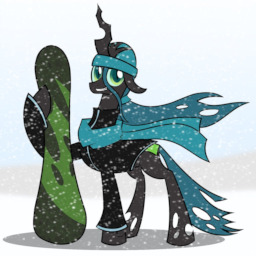 Source
Things Chrysalis dislikes: winter, sports, winter sports and, above all, being bested by Celestia at winter sports. But when your trusty advisor says it's high time you took a day off, you do what she says, even if her idea of a vacation spot turns out to be a ski resort at Equestria's absolute north.
Welcome to Clarity Peak. Enjoy your stay!
---
You may benefit from reading Cheersalis first.
Chapters (1)