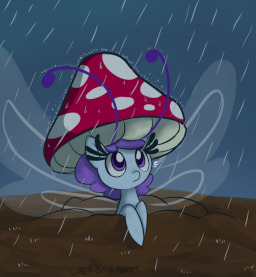 Source
Life's hard when you're small, especially if you're a breezie. The ponies keep trying to knock down your tree-home, steal all your fruit, and now they're about to bring back winter and doom your hive to a frozen fate.
Misty has had enough. She's going to leave her tree, stop the Summer Shutdown, and save the world.
After all, someone's got to do it.
Written for Equestria Daily's Outside Insight Summer Fanfic Contest
Chapters (3)