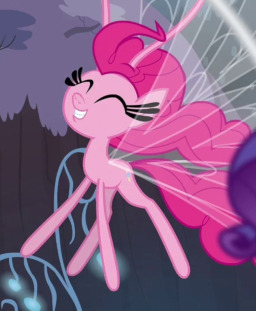 Source
After a rough day at work, Pinkie Pie recounts a tale from her younger days...
In the wake of the Storm King's attack on Canterlot, Celestia seeks to unite the world's leaders against further threats to hearth and home. This, of course, means that Pinkie has a party to plan! To do that, she needs to visit just about everybody to find their likes, dislikes, and anything else she can learn to help them have the best time ever.
First stop: Breezy Bastion, the home of the breezie species. The cutest, cuddliest, most fragile beings in existence. With Seabreeze as her translator, and Twilight's magic shrinking her down to size, she's fully prepared to spend some time living the breezie life...
Except that the breezies might not be as excited about the alliance as she thought.
---
Rated Everyone for
Cuteness
and
Funny made-up languages
---
Chapters (1)