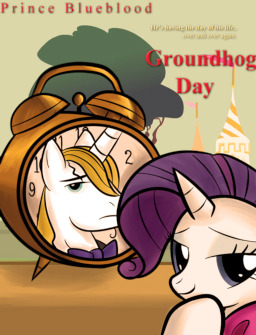 Prince Blueblood thought the Grand Galloping Gala was over. He thought he could just go to sleep and put it behind him. He never expected to be reliving the same disaster of a day, over and over... and over.
TV tropes page here:
http://tvtropes.org/pmwiki/pmwiki.php/FanFic/TheBestNightEver
Thanks to all the people who wrote the page and all the people who gave me a little wakeup call and comment to become aware of that fact! You can't see it, but you guys put a real smile on my face tonight.
Also, recently, extra thanks to RD Dash for giving TBNE a thorough editing. I've updated the fic accordingly (7.11.12)
Chapters (5)