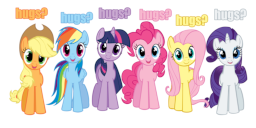 Source
Shipping. Shipping the never before shipped!
After the end of Season Two, the mane six enjoy a cruise and along the way meet six unusual partners...!
- - -
No OCs. The challenge is in shipping something not seen before, is it not?!
Don't bother checking the character list either. I won't spoil the identities there. Maybe when all the chapters are done and online. Maybe.
Chapters (6)