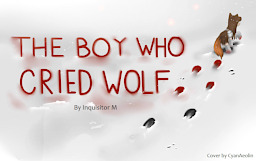 Words can bring joy. Words can bring pain. Words can bring knowledge.
In the hands of the right pony, they can bring all of these things at once.
In the lands outside the fledgeling Equestria, one such pony has tracked a newfound fable back to its source, and she has a few choice words of her own prepared, because words... words have power.
WARNING: Comments may contain spoilers.
Dramatic reading by AShadowOfCygnus.
Also read by DRWolf
Cover art by CyanAeolin.
Edited by Pascoite.
Additional help from Chris, AugieDog, and NorsePony.
Chapters (1)