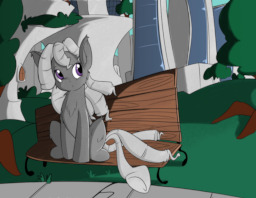 Source
Freedom is just another word for nothing left to lose...
Your Familiar: She's your robotic best friend, made just for you. She will love you, care for you, and live every moment of her life devoted to you. But when all that she lives for is suddenly gone, one Familiar must find a reason to go on living anyway.
In a world where technology has freed everypony from toil and strife, the Eternal Carnival goes on. Posing as a normal organic pony, Turing Test is a freed Familiar who joins the Carnival to seek out new meaning in her life without a master.
Based on the "Familiar" universe created by GaPJaxie, who helped critique and edit this story. Also featuring characters from The Iron Horse series. No prior reading is required.
Cover art by Colby "Greenfinger" Green of Snailbunny Designs.
Chapters (11)