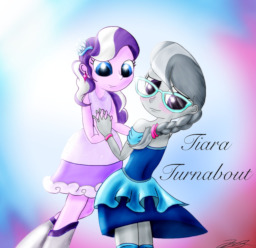 Annoying classmates. Domineering upperclassmen. Trouble at home that no one can ever, ever know about. Being the Junior Princess of Canterlot High School is far less glamorous than Diamond Tiara would have everyone believe.
With all that she has to deal with in her life, just what sort of person would be distinguished, determined or deluded enough to want to spend time with her?
Well, there is that one transfer student...
---
Edits: nanashi_jones. Art: IJAB. Give them your love.
Chapters (1)