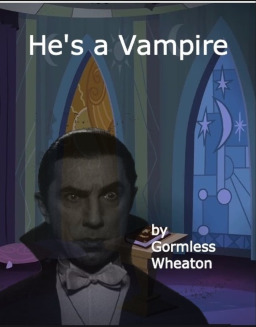 'Eternity is wasted on hatred, Mr. Harlow. For try as we might, immortality slips away, and we're left with only our shame.'
Peter Harlow is many things. Prepared for becoming a Dracula knock off on a planet full of talking fairy tale animals is not one of them.
He is however stubborn and determined to make it work. If he can succeed is yet to be seen, but one thing is certain
He's a Vampire.
Not a Displaced fic.
Coverart by the delightful rikithemonk
Inspired by
Skeletor, Master of the Empire by Hotel_Chicken
How I started a war in a children cartoon by Netap
Chapters (11)