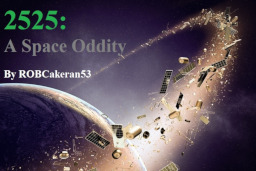 Source
Retirement had begun to grow boring for former princesses Celestia and Luna, until one evening Luna noticed a star was moving, and it was heading for their planet! With the aid of her sister, Princess Cadence, and even Twilight Sparkle, the four will embark on a small adventure of a lost race which sought to give the rest of the universe eveything they could for a brighter future.
----------
Edited by Hammerhead, thanks for taking the time!
Cover art is a modified variation of a piece done by Johan Swanepoel and used from a MIT website. Thanks to Cedric Bale and HalflingPony for confirming and taking the time to research for me.
Top of the Box of Shame, 5/1/2021.
Chapters (4)