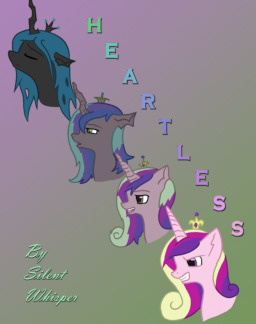 Chrysalis and Cadance have been engaged in a battle of wills against each other for longer than either can remember, but little do they know they're both fighting for the same reasons.
---
Thank you to Red Parade and Seer for pre-reading and editing.
Written for Seer. Thank you for inspiring me to try crazy new ideas. You inspire me and bring me joy!
Chapters (1)