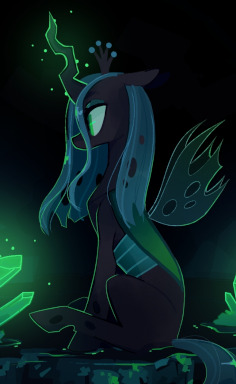 Source
A queen can only stomach so many failures, so many chances at a better life crushed underhoof by some self-important pony before she snaps. This would be her last shot at the love at the heart of the Crystal Empire. One of them would come out alive and the other would fail for the last time. She didn't care which.
Violence tag for character death in flashback.
Cover art credit jademoona. Proofreading, editing, casket-bearing, moral support, and other assorted menial labor provided by the endlessly talented and truly wonderful wishcometrue.
Chapters (1)