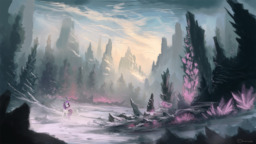 Source
At the height of the Great Crystal War, Lieutenant Rarity finds in her camp a strange mare claiming knowledge of how to end it.
But first, they must survive the coming battle.
Cover art from the gallery of Shamanguli. Edited by Cursori and Beltorn. An entry for the RariTwi Bomb.
Chapters (1)