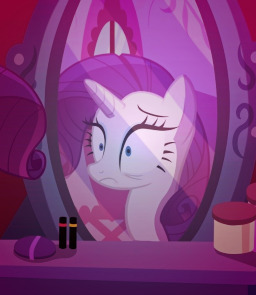 Source
Ever since Rarity knew she was a filly, she knew what it meant to be a lady. Her platonic friends were wonderful mares, yes, but her prince would sweep her off her hooves any moment now, if only she were a little more lady-like. That's what she tells Twilight, anyhow.
---
Unilaterally dubbed one of the top 10 fics of 2020 by review master Present Perfect.
---
This story is part of the First and Only Raritwi Bomb. A week's worth of stories and art all centered around Rarity and Twilight. If you liked it, the previous story posted is Carabas's "Sledding and Other Horrors", and you can find a master list of all Raritwi Bomb content here, https://www.fimfiction.net/blog/873741/the-raritwi-bomb-masterpost.
Thank you to Nonnie for prereading, as well as with fourths, listening to my proto-outline.
Chapters (7)