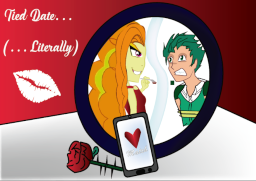 It's not romantic if you are tied in your chair against your will…
That's what Spike was repeating not just to himself in  his head, but screaming to the entire restaurant while looking at the person who had him captive.
What would you do in this situation?
Edited and Profreaded by:
Cover Art by: Me.
Chapters (2)