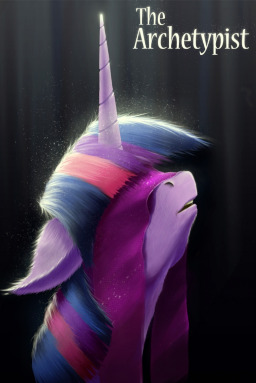 Why do ponies dream? Why do we all seem to dream the same dreams?
What if we started to dream new things?
Discord said he wanted to make our dreams more interesting. Add some spice to our boring nocturnal lives. Nothing dangerous – just a bit of excitement to talk about in the mornings.
"Stop worrying so much, Twilight Sparkle," he said. "After all, dreams never hurt anypony."
How I wish he'd been right.
---
Gold Medalist in the Under the Sun Writeoff Event.
Now with Russian translation, courtesy of Cloud Ring! https://darkpony.space/the-archetypist-1/
Chapters (19)