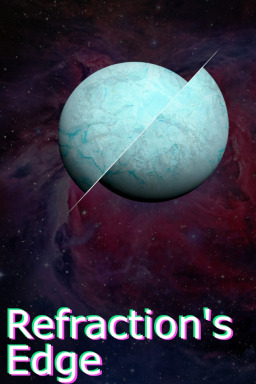 Zenith would give anything to find her lost sister Nadir, who vanished in the depths of space long ago. And now, after decades of suspended animation, she has finally located Nadir on a strange planet haunted by alien ruins, far outside known space.
It's lonely out there, but Zenith has company – six personalities simulated by her ship's AI. And she'll need every ounce of help Twilight Sparkle, Rainbow Dash, and the others can offer, for Lapis is a more mysterious, and dangerous, planet than she could ever have imagined.
---
Updated every-other day until Jan. 6.
An entry for Bicyclette's Science Fiction Contest.
Chapters (5)