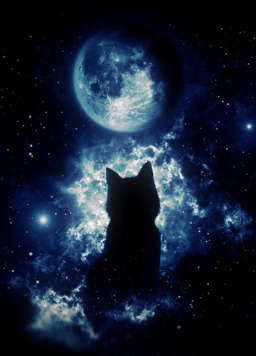 Source
Every night, Princess Luna soars through the land of dreams, shepherding the minds of her subjects. It is lonely, thankless work, forgotten by the ponies she helps as soon as the sun rises.
Luna is not the only one who stalks in the night. Monsters, yes, predators that glide in the dark spaces between the stars. But there are other wanderers as well, spirits who step easily between the worlds. Sometimes she meets them.
And sometimes she comes back with them.
---
An homage to Luna and little siblings everywhere. Keep up the good fight.
Chapters (1)