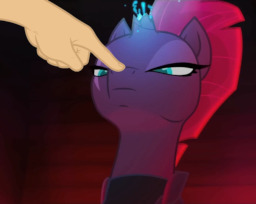 Source
Paul Zagranski is the best negotiator on Earth. He has ended wars and brokered deals between nations. But now, as humans and ponies prepare to seal the greatest trade pact ever between their dimensions, all of humanity is relying on him. We are willing to offer all our technology, our weapons, our science, every book ever written, every song ever sung and every movie ever screened, all of it in order to have what only the ponies can give.
Ear scritches. Also mane brushing and braiding. And nose boops.
God speed, Paul. All of Earth is counting on you.
Chapters (1)