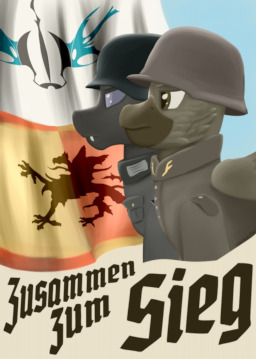 Source
This story is a sequel to The Virgin Princess
---
"I won't forgive you," Flurry Heart said, moments before she turned Cheval to stone. She didn't think about what she would do with Cheval after.
Years later, Cheval has come back to life, and Flurry must decide if she meant what she said.
The last story in the Third Wheel series. Thanks for sticking with me everyone. It's been a great ride.
Chapters (17)