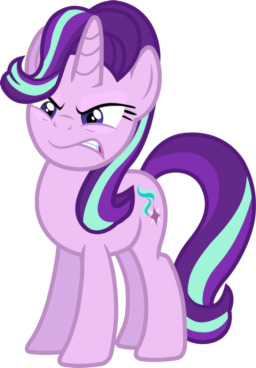 Spike's long lost father has finally shown up to be there for his son, but it turns out he's not a very pleasant individual at all.
This greatly displeases Starlight.
---
To my regular readers, fair warning—there is no romance, there is no human, there is only Starlight kicking the crap out of a dragon.
I have no idea why I wrote this. I watched the recent 'Father Knows Beast' episode. It triggered me, I guess? This is my take on how the episode should have went. Suffice to say, there are some pretty major spoilers.
Enjoy… Or maybe not. I wrote it in like two hours.
Preread by JimboTex. Cover art by davidsfire.

Chapters (1)