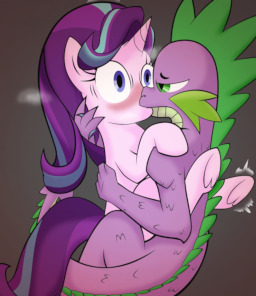 Source
Spike and Starlight became friends the moment life put them in the same castle. As they grew closer over the years, they didn't think anything could break their friendship.
Unfortunately, all it took was one night to throw that belief into chaos. Now, they have to not only work together but battle their own doubts and insecurities to figure out a way to fix the broken bond between them.
Edited by Curify
Artwork by lockerobster
Note: This story deals with some mature themes and may not be comfortable for all readers. Just a heads up.
Chapters (4)