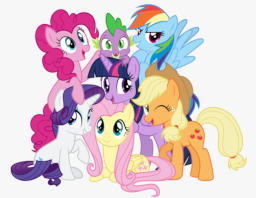 This story is a sequel to Spike's Family Journey
---
*Cover Image URL - Click Here*
---
Spike couldn't be any happier to have the family he has today. With 7 very special ponies (and many other family members as well) in his life, the baby dragon is ready to live to the fullest no matter what comes next.
Follow Spike as he embarks on everyday adventures alongside the Elements as well as a wide variety of colorful characters in Ponyville and beyond. There will be laughs and tears - happy moments and sad moments.
Family may not always be easy, but Spike knows they'll always be together no matter what.
*Meant to be more of a collection of comedy/slice of life stories, but there may be some over-arching narratives as well. Takes place between Seasons 8 and 9.*
Chapters (9)