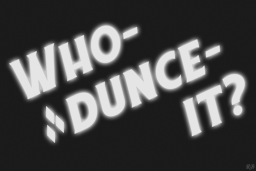 The crime? Murder.
The victim? Prince Blueblood.
The culprit?
Well, that one's Rarity's job.
 
 
---
Take heed! There be spoilers in the comments!
An ex-entry into Aragon's Comedy is Serious Business contest which sadly grew too far beyond the word limit to submit. Be sure to check out the actual entries here!
Chapters (4)