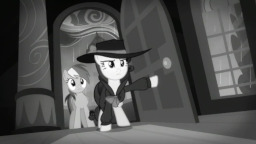 Source
This story is a sequel to Who-dunce-it?
---
The crime? Burglary. The stolen goods? Nothing—or so the obscenely wealthy Duchess Clearglass claims. The culprit?
Well, that's Rarity's job. Whether she wants it to be or not.
---
Reading the previous story is not necessary to enjoy this one, but will provide additional context.
Chapters (5)