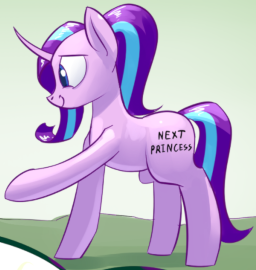 Source
Twilight knows Starlight Glimmer has been reformed under her guidance. Er, mostly—she's still a work in progress, but there is no doubt Starlight is improving in her eyes.
However, there's just one bad habit Twilight noticed that's been nagging at her ever since she first saw it. But how would she converse about it? Should it be handled delicately? And when would she bring it up?
Today. Today, she would talk about it.
Chapters (1)