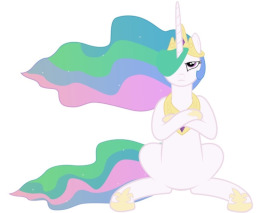 Letters. Everyone writes them, and they're not just for ponies. Be they carriers of serious news, friendly correspondence between pen pals, or declarations of heart and heartbreak, each one is written with a clear purpose or goal in mind.
Celestia uses them to try and keep her faithful student and friends in line, and try to keep an unbalanced world on the straight and narrow.
This is much harder than it sounds.
Now with an audio reading by Lady Tenkage!
Side Stories:
Old-Fashioned Bar Hoppers, featuring Celestia, Mayor Mare, and Granny Smith shenanigans.
Journal of an Adolescent Clone, featuring Sunny and Moony shenanigans since Season 5.
Chapters (246)