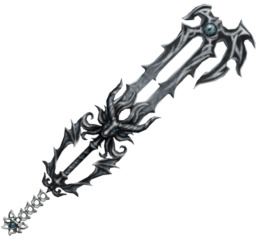 Inspired by Balance and Keybearer.
---
2012.
The year that was long prophesized on the Mayan Calendar to be the year that the world meets its end.
But what it really was, was a test for mankind...but we failed. Miserably.
But, a selective few have passed the test and were able to move on in another world, me being one of them. God allowed me to have a Keyblade and sent me to Equestria from MLP:FiM, except...it seemed a little different, all of the ponies are anthro, meaning they are humanoid like. After arriving, I noticed the Heartless were running about, and took care of them and the problem.
Princesses Celestia and Luna, the rulers of this land, saw my potential and granted me permission to stay in Canterlot and teach her subjects about the Keyblade.
Yup, this should interesting.
Chapters (9)