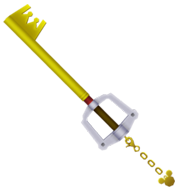 So worlds coming to an end and I don't particularly care. December 21, 2012 is supposed to be the end and I still don't feel like sweating it. Still I'd rather not run away from it. Unfortunately my own ways worked against me and I met someone powerful who decided I was worth saving. Imagine that. Got new powers in the wing and I can only hope nobody will try to force me into their problems. I'm hoping the other ones who decided to forgo their world won't mind my attitude too much.
May cross over with others when I feel comfortable enough. Story needs to stand on it's own before I decide to do that.
Sex tag mostly for jokes I may make because from time to time I'm probably gonna let the innuendo comments innocently fly by.
Rule number 1:
Never trust others on first sight. Trust is earned never given.
Rule number 2:
If you save someone don't expect them to be grateful for it. Ego is the first killer of the naive.
Rule number 3:
Never use Saix's power at night. There is no control, only madness.
Inspired by:
Keybearer,
Life of a Nobody,
Balance,
A Wielder and his Students,
Foretellers,
Keys of Harmony
Extra tags: Drama, Comedy
Featured: 2/18/19
Chapters (76)