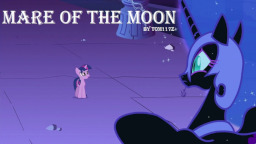 Celestia had a niece once, not an adopted niece like Cadance, an actual biological niece, the daughter of Princess Luna. Sadly when Luna became Nightmare Moon her daughter took her mothers side and led the their forces against Celestia.
Princess Twilight was killed during that battle, or so history tells us...
Featured on the 11/10/2015! Thanks so much!
Chapters (12)