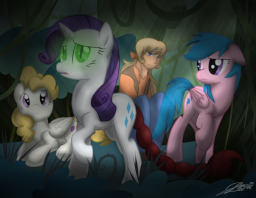 Gore
Adventure
Dark
Sad
---
"Millennium Wake: Part II" can be found here!
Rarity awakes after a thousand years of forced magical slumber. How will she cope with a world where everypony she ever knew and loved is long gone, a world that has moved on without her?
Editor in Chief: GaruuSpike
Now has a TV Tropes Page!
http://tvtropes.org/pmwiki/pmwiki.php/Fanfic/MillenniumWake
Additional Editors:
Darthrex
Zervziel
SennenRyu
Cover art by:
ShadowSolstice
at