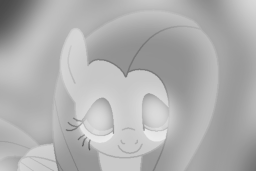 Fluttershy was beginning to worry why everypony was acting like she wasn't there—more so than usual—until she discovered that despite spending most of the day in Ponyville, she'd never even gotten out of bed. At least, her body hadn't... Nor was it breathing...
Even if Fluttershy isn't ready to give up on life just yet, The AfterLife is calling, and it isn't patient.
Written by Chaotic Dreams and GaruuSpike.
Chapters (3)