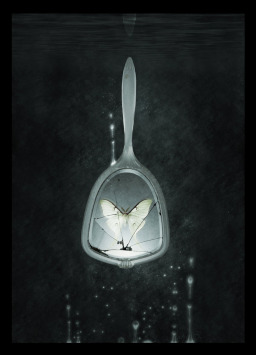 Source
Rarity receives a formal invite to a grand masquerade down at Palgiot Palace, famed for its brilliant architecture and the occupants's eccentric family history. Taking the train to Pendant Lakes, a friendly yet unsettling town, she quickly stumbles upon the numerous guests around her, all invited by the head of the family, Winter Palgiot.
But beneath the splendor and the smiles, a tangled web of conspiracy begins to unfold, as one of the guests was found dead, strangled by the sheets of his bed. As Rarity slowly digs into the case, she quickly uncovers the dark secrets of the Palgiot family and their rise to power in Pendant Lakes that might not only endanger the lives of everyone at Palgiot Palace, but to her friends in Ponyville as well...
_________________________________________________________________________
This is my first fanfic. Please give tips on improving!! Critiques are welcome as well!!! :D
Rated Teen for Gore. Especially the first chapter (which has a little too much... I apologize for that)
Image by the talented =Nightwalk3r on dA. All rights of it to the artist himself.
Author's note: I'm starting to rewrite most of the chapters, especially the beginning ones, to make sure not everything is jumbled up. Thx for 5000 views of all the chapters combined!
Chapters (75)