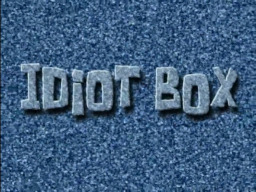 Based on the Spongebob Squarepants episode of the same name
After Diamond Tiara gets her big screen TV, she leaves the empty box for the CMC to play with. However, she finds out that the CMC are using their "imagination" to have amazing adventures in the box. To the rich filly's shock, they are actually real as she can hear the sounds coming from the box. Confused, Diamond Tiara is determined to see what is really going on. Is it just a prank by the CMC, or can imagination really make adventures come to life? Either way, she's gong to find out the truth, even if it makes her go insane.
This fic is a gift for RainbowBob. Welcome back buddy!
Edited by Jake The Army Guy
Chapters (1)