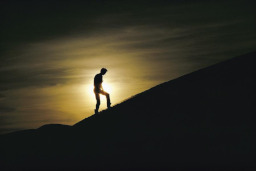 Source
Trees shorter than they should be, buildings smaller than preferred, a world filled with creatures bigger than him, yet others are near microscopic from his perspective.
Trying to find out where he should fit in is hard, because he is not too small, but most definitely bigger than most. Once he connects to the dominant civilization, a whole new world of opportunities is revealed before him.
He will walk as a giant. He will walk with giants. He will walk alone.
Edited by Newbiedoodle, CheesewedgeFTW, Immortan Joe, and Silas
Chapters (10)