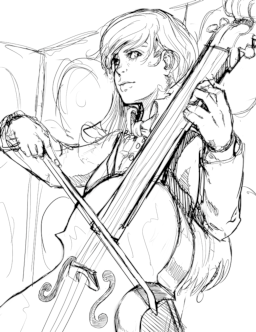 Source
"...Time was, you just had to figure them out. Solving the puzzle was half the fun."
"You solve a lot of puzzles in your day?"
"A few. Some more worth it that others. One was... especially rewarding."
"Know where she is now?"
"Of course I do."
"...I'm sorry, sir."
Have you ever seen a beautiful woman play the cello? It's really something else.
---
A crossover with Marvel's Agents of S.H.I.E.L.D.. Intended for readers familiar with the Avengers movie and S.H.I.E.L.D. episodes "The Bridge" and "The Magical Place". Contains spoilers for both. AU for S.H.I.E.L.D. as of 4/29/14. Not a ScratchTavia story.
Cover art by AphexAngel.
Approved by Twilight's Library! Rated "Masterpiece" by the Pleasant Commentator and Review Group! Featured by The Royal Guard!
Chapters (1)