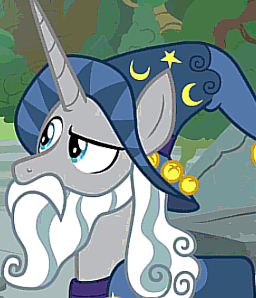 Equestria has changed as much as it has stayed the same. The ponies, while having adopted a new dialect, were as recognizable to Starswirl as they'd ever been. However, the world had spawned new traditions, inventions, foods, more creativity than he could imagine.
Apparently, to this chagrin, a mare was going to show him all of this and a little bit of everything else.
Huge thanks to RB for the assistance in making this legible to readers.
Chapters (1)