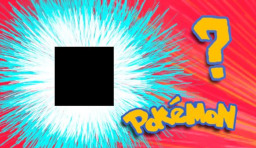 Well, it appears that me and a bunch of people with varying degrees of friendship with yours truly have been --somehow-- teleported to the one place I never thought I'd see.
Or maybe we were trans-mutated. Transmogrified?
Never mind.
Now, I've got to find the other five people that had to have been thrown in here as well, all the while having to relearn even the most basic bodily functions and commands.
Fun.
Oh, and did I tell you the best part?
We're all Pokémon. Yep, as if being tossed on your rear into an alien world as a strange creature wasn't enough, now we've got to deal with the fact that no one in Equestria knows what the heck we are.
I can feel a headache coming on already.
---
Chapters (32)