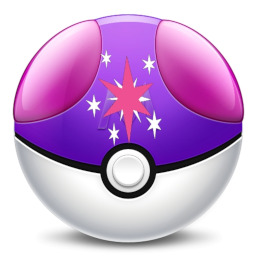 Mewtwo, the strongest being in existence. A creature of unmatched power, a twisted product of science and mad ambition; now free from its former masters, it has only experienced defeat once: by the hands of a young human boy wearing a red hat. Now, he foresees the coming of a new trainer that could threaten his power, and he knows he cannot face it alone.
In Ponyville, Twilight Sparkle and her friends are investigating a mysterious magical signal that has been plaguing Unicorns all across Equestria for days. Instead of finding its source, however, they are drawn into a mysterious world by a strange, pale creature, and scattered to the winds one by one. Now they must find a way to survive in this strange world...and eventually, a way home.
In Johto, unnerving rumors of Team Rocket's resurgence bring unrest to the people, and three mysterious beasts roam the land. Meanwhile in Kanto, the legendary birds grow wary, and its ever watchful Gym Leaders are starting to realize not all things are as they may seem.
In Canterlot, Celestia will soon be informed that all the six Element bearers have mysteriously gone missing...
And in Pallet Town, Professor Oak is about to get a call from his grandson about the discovery of a strange, new Pokémon species.
Are you ready?
Your very own tale of grand adventure is about to unfold.
Fun experiences, difficult experiences, there's so much waiting for you!
Dreams! Adventure! Let's go to the world of Pokémon!
I'll see you later!
**FEATURED on 8-10/3 2013**
**NOTICE TO ALL READERS - This story follows the storyline of the GAMES and NOTHING ELSE. If I change that policy, you will be notified, but until then PLEASE STOP ASKING ABOUT ASH KETCHUM or things like that. It gets really annoying after a while.**
Chapters (13)