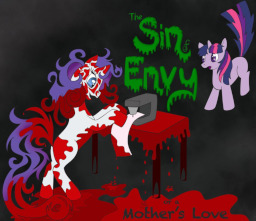 Source
This story is a sequel to Dear Sweetie Belle
---
Years after the events of 'Dear Sweetie Belle,' Rarity convinces herself that her not-so-little-anymore girl is stealing her beauty. What lengths will Rarity go to in order to take back what is rightfully hers?
NOW WITH A NEWLY UPDATED (and hopefully less confusing) ENDING!
Fantastic cover art by SwirlingLine. YOU ROCK!
Chapters (1)