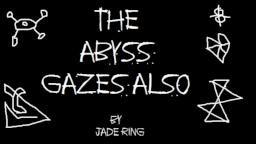 Source
The most innocent things can alter the very course of our lives.
Consider; an ordinary, albeit strangely configured, piece of art acquired from a distant land and sent to a seamstress in a small town. She vaguely recalls the relative who has sent the gift, but cannot fathom the reason for the giving of said present.
A closer inspection of the item reveals a bizarre series of symbols inscribed upon the surface, simultaneously repulsive and yet attractive to the young mare's eye...
///////////////////////////////////////
Day 4 of the Seventh Anniversary Story Bomb... and sister story to 'The Thirteenth Hour'.
Chapters (1)