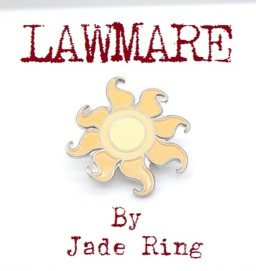 Source
In another Equestria, order is maintained by a select group of skilled spellslingers operating under the endorsement of the crown. The ponies call them Lawmares, and they are a dying breed.
Twilight Sparkle is one such Lawmare, considered by her Princess and her peers as the finest spellslinger in generations. Her abilities will be put to the test soon, however, as a dark force is growing in the North, and not even the Lawmares may be able to keep the chaos at bay.
/////////////////////////////////////////////
My loving tribute to Westerns and Stephen King's 'Dark Tower' cycle.
RETURNS JANUARY 2023
Chapters (11)