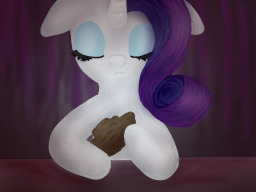 Source
Everypony in Ponyville is happy, carefree, and content with their life on the whole... except one. Rarity harbors a dark, murderous secret. She is Equestria's only active serial killer. She has to balance her fashion life, her friends, and her murderous urges as best as she can. This is the story of her mind.
Edited wonderfully by Kaidan and Kagji5
Now with a Tumblr!
Now with a TVTropes Page!!!
Chapters (29)