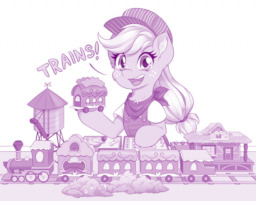 Source
Everypony has a hobby. Pinkie likes rock collecting, Fluttershy likes reading, and so on.
Applejack is no exception.
---
Story inspired by cover art made by dstears.
Written during NaNoWriMo 2022.
---
A thank you to Scriblits Talo for proofreading before publishing.
---
Now with a Russian translation by NovemberDragon.
Chapters (1)